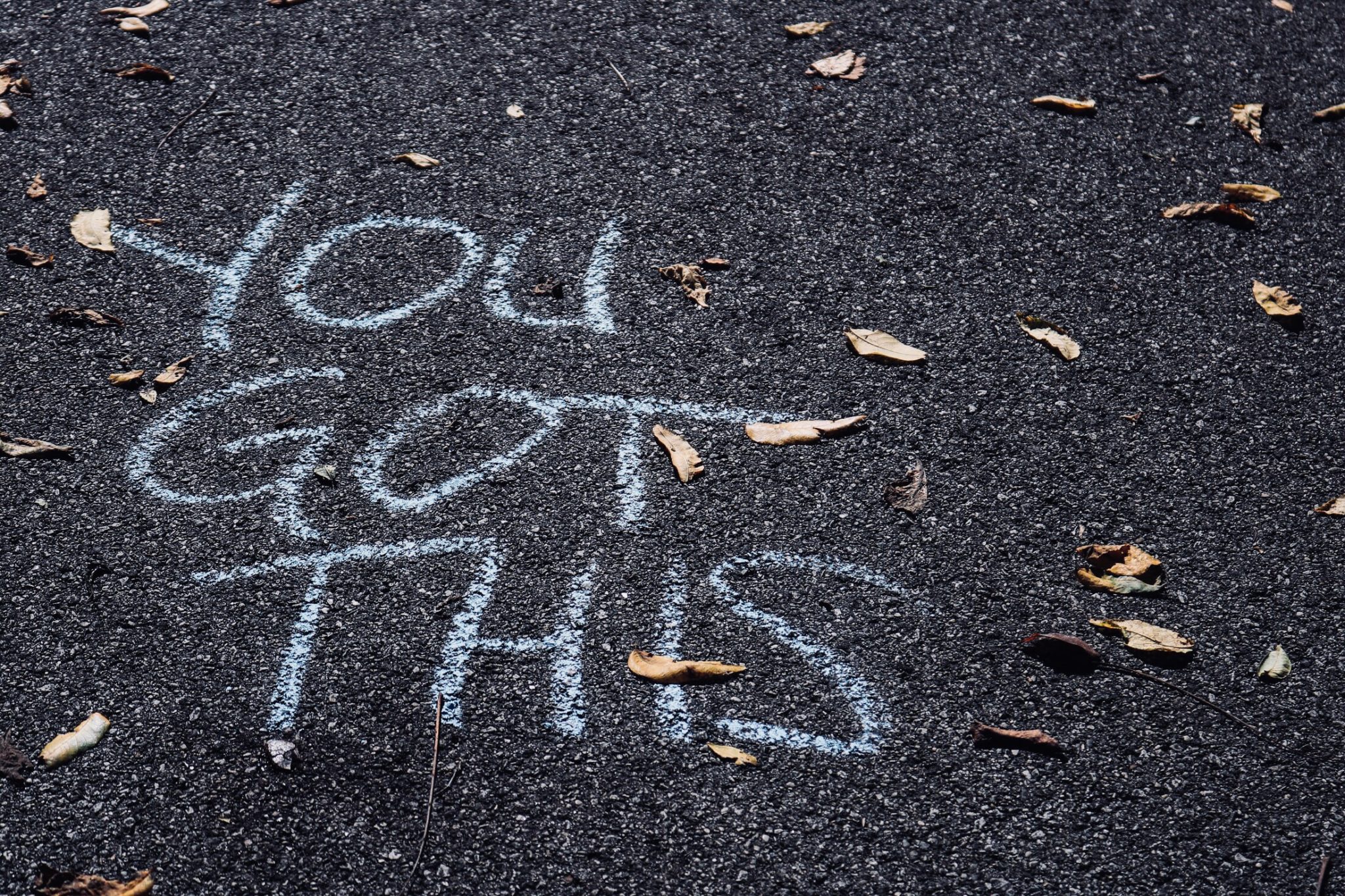 Introduction
How many of us want to make changes in our lives, and seem to start really well and yet within days or weeks we have given up.
I know I have.
Everyone seems to follow the same set of rules – set a goal, make them SMART and then measure progress. But what if this doesn't work for you? Life is already full of other demands and your needs are not always at the top of the list! You may find that your best intentions don't seem to work when you are in the middle of some crisis or other! Or maybe, you are just not one of those people who are good at being regimented.
Are you ready for a more flexible, but ultimately more do-able way of making long-lasting changes? If so, then these Top 10 Tips for Making Lasting Change Today which I have taken from my own experiences could just make the difference! My clients quickly make changes once they realise the steps they can take to help themselves. Let me share them with you now.
1 – Understand your Why
Very often people want to change something about their life as they believe it will 'fix' everything else. When I lose weight, I will be happier….when I get fit, I will be feel more energised…When I clear debt, I will feel better….The irony is that the change will not necessarily bring about those desired feelings. The better way is to understand the feeling that you want to have, and start to work on that NOW! Have the feelings BEFORE the change, and the change will be much easier to make! Email me now, kim@kimsearle.co.uk for how to engage those feelings even when you don't have them!
2 – Start with Easy
When making change, most people have very high expectations of what they can achieve and by when. For some, it works, but for many, it doesn't. My recommendation is to start with something really easy to change, something that takes very little effort or time. So if wanting to become healthier – just do more of whatever it is you are already doing, maybe a few extra repetitions, or parking just a little further from the shop and walking. I have been known, to just do a little dance as I love music! Easy will help you realise that it is possible for you to make a lasting change which, with each success will spur you on.
3 – Make it Small
I can't emphasise this enough!
We decide we are going on a diet, going to get fit, save up for the fabulous holiday, and within weeks, sometimes days, we 'forget' what we are supposed to be doing or are disillusioned. The reason for this failure is the enormity of the change. Habits are ingrained in our brain's neural pathways and they have formed over years, potentially, so they are not going to change overnight. It is like having a well-worn path through the forest that is no longer taking you where you want to go, and you now need to forge a new one, it takes effort and time, and it is this that can be the problem, as our old habits just seem more familiar. So the smaller the changes carried out daily and incrementally, will not seem so hard, and can quickly become our new best friend. So if you think of what you are going to change, could you break that task down still further? For example, rather than doing something every day, maybe once a week to start, or twice a week? Or rather than changing all 3 meals at once, start with just once. Rather than expecting to do everything at once, break it into small and manageable chunks. Ideally, into time slots of about 15 minutes – you will be amazed at how easy change can take effect then.
4 – Take it Slow
It is not a race! How optimistic have you been, when you want to change, particularly at New Year?!! You are fired up and ready to achieve your goals! But the success is not always forthcoming in days, weeks or even in months, and sustaining the change is really key to your success. Be realistic. If you want to lose 3 stone in weight, set yourself a minimum of 24 weeks. Because you will fall off, you will sideline – after all you have a life too! The same with exercise, when you don't see results quickly, you can become very disillusioned. Tell yourself you are in it for the long haul, and as such you will take your time, it is about the habit as much as the goal. Remember once you reach your goal, if you have not developed a great habit, you are going to need a maintenance plan that requires yet more effort. Do it right first time!
5 – Expect to fail
What?! I know, as a former Senior Project Manager in the Telecoms industry, it dawned on me that actually my key role was to find all the ways that the project would fail! (Called issue and risk management). List all the reasons you can expect to fail, all the things that will get in the way of you succeeding. Once you have them listed, what you could do to mitigate them? Because they will happen (birthdays, holidays, impromptu nights out!) and you want to keep your new habits on track. Use the reminders option on your phone to keep you on point! One of the things that I have found when a change is important to me, I rely on the reminders in my phone to get back on track! Each time you get sidetracked, it is ok, you are normal and this is life. Just resolve to pick back up again!
6 – Be Kind to Yourself
Reward yourself often when you are doing what you said you would do. It is important that the brain feels the happy hormones (endorphins) which will encourage it to continue to learn this new way of being. This is particularly important in the early days. It can be as simple as a mental 'well done with a smile' or something more. So make a list of everything that could be a reward (avoid food though, particularly for health changes) so that you have a 'go-to' list. How about half an hour to yourself having a luxurious bath? Or book a massage? Go out for a bike ride? Meet up with friends?
It is worth noting that when you do find the old habits slipping back in, that is normal and just lets you know there is some more work to be done. (Know that this could be one of the things you plan for in point 4! ) So in your list of rewards have a couple that you can use when you re-start your new habit. A reward for NOTICING that you have fallen off, and immediately decide to get back on track? Just a thought
7 – Link to an Existing Habit
James Clear talks about the best way to make habit changes is to link it to an existing habit (maybe even the one you want to change?). So find a time of day that you want to make the change, and find a habit that goes with it. Cleaning your teeth, having breakfast, driving to and from work, taking the children to school. Lots of things that you do every day which means if you follow steps 1 – 3, you could easily build your change into your busy schedule! Yes, you will have to drop something potentially, but once your habit is in place it can be moved around.
8 – Sensory Learning
When we are learning new habits, we are usually engaging more than 1 of our senses at a time and this somehow makes learning faster. So whatever you are looking to change, could you somehow engage 3 senses in the process? For example, if you are going to be out riding your bike, which is very physical (sense 1 of touch), what visual (surroundings) and audible (talking to yourself words of encouragement) senses could you also engage with?
The more you engage those other senses the better the chance of the change taking long term effects!
9 – Emotional Sat Nav
One of the things I talk about in my book Midlife is NOT a Crisis, is that emotions are great in letting us know how committed to the change we are. Just check in with yourself – both at the beginning, or during the process. Just ask yourself how committed you are between 0 (not committed at all) and 10 (very committed) and go with the first answer in your head.
10 – The Art of Relaxation
And finally one of my favourites, I have recorded a guided meditation script which can help with your journey to change. Relaxation is an under-rated activity (what?!). Yes, relaxation can be an activity too! It is about unwinding from the pressures and stresses of life,; doing something you love. Obviously, only listen when you are sat somewhere safe and where (ideally) you won't be disturbed. Just be clear about what the change will give you, any reasons why it might not happen and then all you need to do, is be guided by the words that I say.
Just go here for the recording