Emotional Mastery
It's time to gain control over triggers that overwhelm..
Accompany me on a journey of exploration to identify the real root of your problems – and then clear them
It's not what you think!
It's All About You
Too many of us take a lifetime to get over memories that are not serving us.
We hold onto unhelpful habits and behaviours that increase stress, invoke anxiety and make us afraid to create a better life.
Unfortunately, it's likely that you are unconsciously living up to 95% of your day based on what your brain understands of the past and you'll need some help to create new filters on your view of life.
I have been a support and guide to many people in this situation and, having adopted empowering new strategies, they've been constantly surprised that the small stuff makes a BIG difference. Essentially this is about helping you to
Stop responding to the triggers of the world over which you have no control
Discover the learned responses that are negatively affecting your life
Identify crucial personal values that have been overwhelmed by corporate life
Find the courage to understand who you really are, not what you have become
Would it surprise you to know that the inner you is waiting to be heard and healed?  What is it that can you no longer ignore or tolerate?
BE MORE YOU
BE MORE YOU has been designed to be client centric, which means it delivers what you want it to deliver.
Your success is my success.
BE MORE YOU is a group coaching programme held via Zoom over 6 sessions. Each session includes a workbook, a live webinar coaching session and a guided hypno meditation to build upon the changes.
This has been set up to deliver success from the first session, and build upon it. 
Book Your No-Obligation Call Now to find out if this is for you.
This is not for everyone.
Some people prefer to work in groups, learning from others and having support throughout the process – if this is you and you are ready to make real changes, then book some time with me to discuss more about what you want to make sure this is for you.
If you prefer something more tailored and specific – check out my BMY 1:1's instead.
Otherwise, arrange your no-obligation call now?  Book here now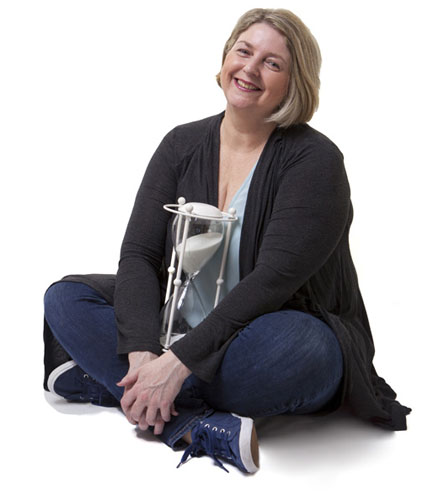 "Thank You to Kim for the amazing transformation she helped me achieve in my (now very much changed for the better) life. I truly believe this has had a massive impact on my new life and more positive healthy attitude. I am now living in Indonesia teaching English, having left a job which was making me unhappy and having the confidence to make such a move. If you are considering hypnotherapy I would definitely recommend Kim".

"Things have gone from strength to strength since I saw you, I got my promotion and now I've just entered into my first relationship since last year. On a lovely little holiday with my mum & for the first time in a long time feel things are going in the right direction"

BD: Berkshire June 2017

"I just wanted to say a really big Thank You for helping me. Whilst I came to you with an open mind, I was unsure how much you could help me, but I really an impressed with how different I feel. I spend a lot less time worrying about things and feel a lot happier and a lot more confident, which I don't think I would feel without your help".

NH: February 2018