Be More You Programme
Clear your past, create your own future!
You are so much more than you know – let's shape your future together
The BE MORE YOU Coaching Programme
Life is full of ups and downs, and it is all part of life's rich tapestry. For the most part, you can cope with it, deal with it, and still function well. 
However, sometimes, things can become more difficult, hectic, challenging and confusing which can lead you to overthink, overanalyse which can lead to you becoming totally overwhelmed by the demands made of you.
And it always seems these challenges come all at once.
If you find yourself experiencing more stress, anxiety, procrastination or difficulties making decisions, doubting yourself and your abilities, then this programme may be just what you need.
The BE MORE YOU Coaching Programme 
Are you ready to make real change?
Ready to be open to do whatever you have to do?

Want to make change FAST?
This programme is definitely a life-changing experience, it sets you on a new life trajectory, one that suits who you want to be now.
It is so easy, all you do is book your first session here now.
The Discovery Session
In the discovery session,  I will be:
Looking for the reasons you are unhappy

Listening to your experiences

Watching for the behavioural patterns that only an observer can see

Understanding the thinking that you had

Exploring how you felt (with no need to experience them)

Seeing the outcomes
I will be searching for that which I believe will make the biggest difference for you and change your life trajectory to one that you really want.
A Typical Session
Most people can experience changes from session 1, but definitely over the first 3 – 6 sessions. 
Each session will focus on one of those topics identified in the discovery session, or anything else that is important to you. Together, we will explore it in more detail and I will then work with you to facilitate change.
What I love about the process is that afterwards, all you need to do is just observe the changes!
From approximately session 4/5, I will have already begun to prime your unconscious mind with what it is you DO want, using your words and desires.
Your Investment
The impact of the work we do together, will have a compound effect. What does this mean for you? The unconscious mind re-learns what it is you really want and before long, it will become the new normal.
Why do I tell you this? Because your investment is not just for the now, but for your future!
What would it be like to feel:-
More in control of what you are doing, who you are and where you are going?
Feeling happier, calmer, more peaceful, confident, more of what you want?
What would that be truly worth?
What is required from you?
An open mind and a willingness to be guided to the changes you need to make.
A commitment that you are ready to do whatever it takes, as I steer you in the right direction to make the changes you are wanting.
Sometimes, people just get in their own way and when this happens, we can work together to find out what that is all about.
With your open mind and willingness and my vast experience of over 20 years, together we can find out what that needs to be done! 
I would love to work with you – book your first session now!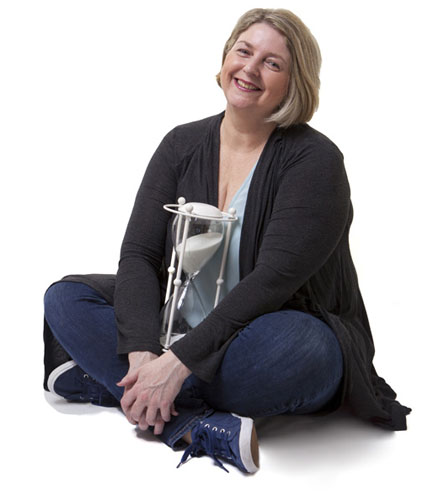 "I just wanted to say a really big Thank You for helping me. Whilst I came to you with an open mind, I was unsure how much you could help me, but I really an impressed with how different I feel. I spend a lot less time worrying about things and feel a lot happier and a lot more confident, which I don't think I would feel without your help".
NH: February 2018
"Things have gone from strength to strength since I saw you, I got my promotion and now I've just entered into my first relationship since last year. On a lovely little holiday with my mum & for the first time in a long time feel things are going in the right direction"
BD: Berkshire June 2017
"Thank You to Kim for the amazing transformation she helped me achieve in my (now very much changed for the better) life. I truly believe this has had a massive impact on my new life and more positive healthy attitude. I am now living in Indonesia teaching English, having left a job which was making me unhappy and having the confidence to make such a move. If you are considering hypnotherapy I would definitely recommend Kim".
Kim, thank you for the time you spent with me, I feel much more focussed with a renewed sense of purpose.  Having spent the past 26 years as Mum I lost all sense of who I am and the hopes and dreams I had fell by the wayside. Thank you for showing me the path back to who I truly am. I now have a much better idea of what those dreams were and a sense that they are still achievable.
Please know that you have made a huge difference to me in many different ways and I am truly grateful for the work you did with me.
BW – Hampshire March 2019
Amazing, Kim made me feel so comfortable and she has such a soothing voice. Time went so quickly and she helped me immensely. Would definitely recommend her
BS – Berkshire February 2019