Emotional Mastery
It's time to take back control over life's challenges!
Accompany me on your journey  to get to the real root of your challenges – and then, together, we can clear them
It may not be what you think!
🌧   Are you dissatisfied with where you are right now?
🌧   Are you ready to let another year go by and be in the same place next year?
🌧   Is it time to get to grips with the HOW To Change as much as WHAT?

This Programme Could just be for you.
BE MORE YOU  is all about stripping away what is no longer working for you and replacing with new and empowering ways of being.
Discover my unique 5 step approach, leading to REAL and LONG LASTING change that can make a real difference to who and how you are.
Are you ready to BE MORE YOU?
Why This Could Be One of the Most Important Things You Could do Right NOW

I see many clients struggling with their lives, either in one area, or multiple areas.

Struggling with :-

Confidence
Stress levels
Depression
Anxiety
Fear
People Pleasing
Imposter Syndrome
Conflict
The list is endless

And it is worth knowing that what you are feeling is genuine.

It is OK to feel it


In this programme, you will be in control as I guide you through my 5 Step Empowerment Model.

You will begin to understand that to make REAL and SUCCESSFUL change it is not just 'out there' in your external world, but something that is going on internally, wtihin you.

What do I mean?

Having work/career challenges? Look for a new one
A relationship not working? Look for a new one
Health issue? Change diet and exercise

"We cannot solve our problems with the same thinking we used when we created them." Albert Einstein


I want to show you during this programme why so many have tried and failed – you know what I mean right?

Think New Year Resolutions

Most do not make the end of January, never mind for life

Our ancestors understood that winter was more a time for reflection, for rest, and recuperation. Starting deep in winter, then can in fact be a recipe for disaster. Because our physical bodies have not evolved and kept up to date with the modern world as it is now!

If we follow that theme, then the Autumn, is all about preparing for next year – let's do the same! Begin to set in motion those elements that really help you come the New Year

That way you can just continue what you have picked up over the 6 weeks on the programme to help embed it through the first 3 months of the new year, and know that you are ready to take things to the next level late winter/early spring! The time for new growth, rebirth and regeneration.


The BE MORE YOU PROGRAMME prepares you for your future!

🐬 What if you could identify what holds you back and begin to work on it?

🐬 What if you could make the right changes to help life become easier?

🐬 Are you open to a different way?

🐬 Ready to invest in a new solution?


What You Can Expect From This Programme

I could tell you about it, but I think it might be better if you heard it from past participants – people who have been where you are now.

> I am more confident and feel better about things
> I have been more positive feedback in recent interviews – I think I might be coming across more calm than before
> Thinking about things I was procrastinating such as my writing
> I didn't realise how stressed I was until, almost each week, these sessions kept me going. I came to the sessions feeling stressed and this was not me at all, I didn't realise how bad I was 
> You don't realise what you are going through until you start to look more closely like emotions. It made me look at myself more and say I could do this
> After each session, a feeling of calm like you have taken a big load off the mind so that you can start afresh the next day
> I have been able to carry it longer and keep that calmer longer and look forward to my Wednesdays – my daughter calls it my Zen class!
> I felt like I was making peace with myself
> Not everyone wants to go on drugs – they want to sort themselves out!
> I was doing nothing constructive for the business. But I am now doing more around marketing, on social media and advertising and increasing my mind set. I had got stuck in a bit of a rut.
> Helped me zoom in and focused on that and something that I will continue doing. You have given some really good nuggets on the way, plus hints and tips. It's been nice to meet the others on the sessions and lovely.
> Everybody has their own issue and no one is perfect and it is a comfortable group to share because you know they won't go anywhere else. A very respectful group.
> I have a plan to focus on just one social media rather than 2 or 3. Find a way to move forward.

Is This Programme For ME Though?

> Are you open to learning?

> Do you respect others and their journey?

> Are willing to support and connect with others?

> Ready to address what you uncover "without the use of drugs"?

> Wanting to be more kind to yourself?

Then this is absolutely for you!

You can see the testimonials –they say it better than I could – are you interested in experiencing something similar? Something that is just right for you?


Case Studies of People who have previously joined the BMY Programme

Client A – joined because she was feeling very low with her job

Client B – joined feeling stuck around getting a new job

Client C – was struggling with time to work on her businesss

Client D – Working as a carer, and struggling with the weight of it all

Client E – A Teacher struggling with negativity in the family

Client F – Wanting to learn how she could help her team

Struggle, Stuck, Time issues, Burnout, Negativity, Procrastinating, Anxiety just some of the reasons people use for going through a programme like this.

Their stories were all very very different – but working together they found new insights, new ways of being, that they were unaware of. Discovering new opportunities by learning from and with each other.

Work with an inclusive team to work with you, on you, and beside you


BE MORE YOU – The OVERVIEW

This programme includes

> Identify the thing you want to work on and see how you change over the 6 weeks by focussing on it

> 6 group coaching sessions of an hour & a half over 6 weeks – That's 9 Hours!

> Workbooks that provide you more content about the theme, plus an exercise to work through and make changes in your own time

> Each Session contains a guided meditation where you can reinforce the learning, and continue to make changes – there and then on the call and afterwards.

BONUSES

> A bonus 7th session to help you take what you have learnt and apply it over the coming weeks

> Free access for 3 months to a Facebook community  to provide ongoing learning and support as you work through the process and beyond. Thereafter £10 per month or £100 per year

All this Delivered via Zoom from the comfort of your own home.

Your Investment:

> 6 x 1.5 Hour sessions. A total of 10.5 hours of your time

Plus accompanying workbook exercises

> Introductory Launch for October 2020 only, just £299.00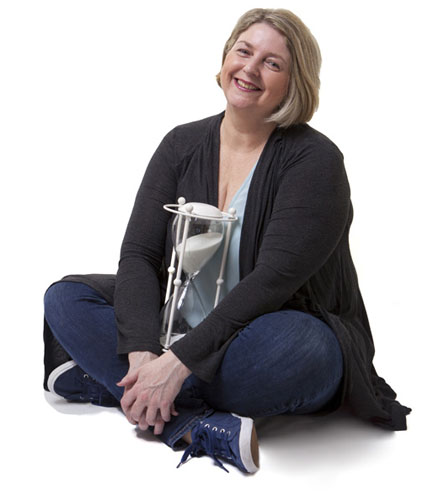 This time last year I was at my lowest point for a very long time. Aged 51 with a loving fiancée, four healthy kids, a steady job, decent salary and a roof over my head I was absolutely lost. Nothing I could ever do was good enough, I was never going to succeed, how was I going to keep a family supported for the next 20 years (my youngest was not quite 2 at the time, my eldest 19), how could we continue living in our "tiny" maisonette, how did my older two kids really feel about me, what impact had my previous behaviours had on them, especially my 15 year-old daughter….. So it went on, leading to six months absence from work, medication and walks that I could easily have not returned from.

I couldn't get any immediate help from the NHS and I really needed someone to make sense of the mess my head was in. I knew Kim through friends and my partner and we'd spoken before, so I knew that she was someone I could trust to listen and not to judge. After all, what did I really have to be so upset about, right?

I can't really express what a difference Kim made. Kindness and reassurance just ooze from her. It wasn't instant, but over a few appointments she shifted my perception through just talking, directing my thinking with some exercises and subtly training my subconscious to go a lot easier on me. We talked about the things that upset me, the aspirations I still had and how I might achieve some of them, and the truth about my character and what it needs to shine.

A year on and really none of those fears have gone away, but they're in their place – they're addressed and they're proportionate. I can see a future that looks positive and I'm more comfortable about who I am and what I need to thrive, and more sure about the fact that I already had so much of it.

I have had 2 hynotherapy sessions with Kim for habit breaking. I found both sessions to be very effective and enlightening. Her technique really got to the root emotion behind the habit and helped me make some positive changes. Kim's sessions were very calming grounding and easy to follow and implement. I came away with much clarity and inner peace. Thankyou Kim

Amanda Michaelin

"Thank You to Kim for the amazing transformation she helped me achieve in my (now very much changed for the better) life. I truly believe this has had a massive impact on my new life and more positive healthy attitude. I am now living in Indonesia teaching English, having left a job which was making me unhappy and having the confidence to make such a move. If you are considering hypnotherapy I would definitely recommend Kim".

"Things have gone from strength to strength since I saw you, I got my promotion and now I've just entered into my first relationship since last year. On a lovely little holiday with my mum & for the first time in a long time feel things are going in the right direction"

BD: Berkshire June 2017

"I just wanted to say a really big Thank You for helping me. Whilst I came to you with an open mind, I was unsure how much you could help me, but I really an impressed with how different I feel. I spend a lot less time worrying about things and feel a lot happier and a lot more confident, which I don't think I would feel without your help".

NH: February 2018